Blog
Catastrophic Injury Claims – If It's Life Changing, What Do You Do Next?
Catastrophic injuries are generally defined as any serious injury that may result in permanent disability, long-lasting medical problems, a decreased quality of life or reduced life-expectancy. In a serious injury case, there are many additional factors to consider.
The treatment and follow up care for catastrophic cases tend to be expensive, involving multiple procedures, continuous care and frequently impairs a person's daily life and capacity to support themselves. These injuries can cause intense pain and trauma and can have a distressing impact on you and your family.
What type of case constitutes a catastrophic injury?

Whether you've been in a road traffic accident, had an accident at work or in a public place, all of these can be escalated to a serious injury claim, requiring the specialist knowledge of an experienced injury solicitor. It's imperative that each client's situation is analysed from the beginning, on a case by case basis to ensure the full and correct care is provided.
These serious types of injury can mean that you are no longer able to work. You may also need adaptations or disabled facilities in your home and your car, as well as some level of care, physiotherapy or treatment for the rest of your life. If this happens, it's important to have a specialist solicitor on your side who can ensure you receive all of this ongoing support, to give you peace of mind in the short-term to meet your immediate needs, as well as the long-term.
Although we can often ascertain the severity of your injuries during our initial consultation with you, in some cases the extent of the impact of your injuries only come to light later. It's therefore imperative that the medical report from your injury is understood thoroughly, and any specialists you are referred to for examination are highly competent.
At IMS Law, our in-house experience in dealing with these more complex cases is invaluable in these situations. We also only refer to the highest quality specialists we have long working relationships with, so we can be confident that each stage is handled professionally and conscientiously.
Here we will look at a previous catastrophic injury case handled by IMS Law. The identity has been anonymised for client confidentiality.
Case study – Work Accident

We were instructed by K directly following an accident in which he was injured at work. K was in the course of his employment working on a building site where a property was being converted into apartments. On the day of the accident K was working on the 3rd floor and was instructed by a colleague to access a skylight in the roof. The Skylight had to be opened to allow an engineer to access the roof.
The only available ladder was placed into the skylight but could only be positioned at a shallow angle until the skylight was opened. K climbed the ladder and successfully opened the skylight. As K prepared to descend the ladder, it slipped, falling from the skylight, due to it's shallow angle and K fell to the ground, whereupon he sustained personal injuries.
K suffered a complex fracture to the right pelvis and was expected to suffer with long term symptoms. His walking distance was restricted by half a mile and he experienced difficulties with personal care and dressing for several months and needed care. The Defendants originally disputed the allegations as they alleged that K was partially to blame for his injuries but did state they would deal with the matter on a contributory negligence liability basis.
contributory negligence liability basis: This is where a claim is settled on a percentage basis, with both parties involved accepting shared responsibility for an accident. The overall figure will be determined, and if found in the claimant's favour, the Defendant will be expected to pay the agreed percentage of that claim to them.
After we conducted an in-depth examination of the evidence on file, we negotiated a settlement to 80% contributory negligence in K's favour which was agreed by all parties. This further investigation by IMS Law ensured we received the appropriate award from the Defendant, as we always strive to ensure that you receive all of the compensation you deserve.
K needed extensive physiotherapy treatment and was cared for by a relative for several months whilst he was recovering and during this period we arranged the required treatment and also obtained several interim payments so that the Claimant was able to continue with his treatment and recovery without worrying about any financial implications.
We arranged required MRI scans and  instructed specialist medical experts who advised K to be handicapped on the open labour market in relation to his previous profession, which included performing heavy manual tasks. He therefore had a claim for a disadvantage on the open labour market. (Smith v Manchester award.) A claim for a disadvantage on the open labour market depends on whether your future ability, or capacity to earn has been compromised by your injuries. If your injuries are likely to put you at a disadvantage in future, you may be entitied to make a claim for a Smith v Manchester award.
Following subsequent meetings with an independent Barrister, organised by IMS Law, and further negotiations with the Defendants, K was awarded a settlement figure for his serious injury claim to the sum of £120,000.00 that included a claim for cost of care, disadvantage on the open labour market, travelling expenses and compensation for personal injury.
If I've had an accident how can I get help with a serious injury claim?

At IMS law we can assist you and your family and arrange any rehabilitation, treatment, care, loss of earnings and claim compensation for your injuries. We work to relieve your financial burdens to allow you and your family to focus on the most important thing: your recovery. To read more about serious injury claim processes, go to our dedicated page here.
If you need to speak to our friendly team to discuss your situation, give us a call today, fill in our contact form or get in touch via our live chat function. We will be happy to discuss your accident with you and give you no-obligation advice. If you are happy for us to represent you, we will walk you through each stage and start working on getting you the support you need.
Call IMS now on 01744 612549 for a free initial consultation.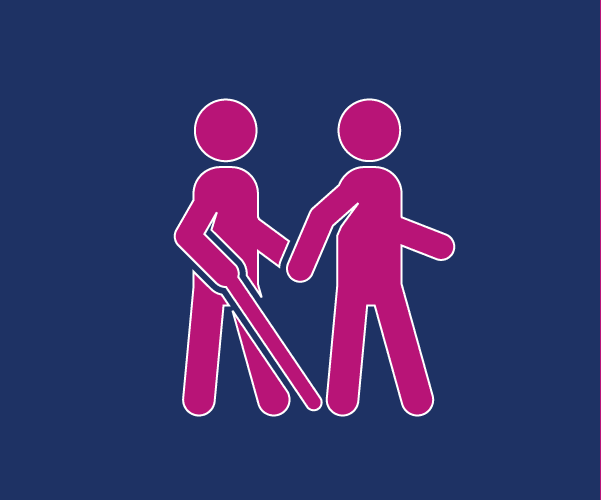 Where to find us
Visit:
Mon to Fri – 9:00 to 17:00
IMS Law
Corporation Street, Saint Helens WA10 1SX, UK