You're in good hands
Specialising in accidents and personal injury claims, as well as legal support in criminal law, IMS Law have been proudly representing local clients as a solicitor in St Helens for over 18 years.
At IMS Law we understand that every case is different, but whatever your legal problem, if you need a solicitor in St Helens or surrounding areas, you're in good hands with IMS Law.
We regularly receive highly positive feedback from our clients who enjoy the down-to-earth and supportive service we offer at IMS Law. We genuinely care about getting the best results for each and every one of our clients.
Keeping you personally informed every step of the way, our friendly team of solicitors specialise in a wide range of legal support services in:
Road traffic accidents
Accidents as a pedestrian
Cycling accidents
Accidents at work
Slips and fall accidents
Public and Occupiers Liability Claims
Accidents in supermarkets, shops and public spaces
Accidents on private property
Sports injuries or accidents in the gym
Falls due to faulty footpaths or potholes
Car park accidents
Accidents involving children or injuries at school
Infection or allergic reaction to a tattoo or cosmetic treatment
Harassment and restraining orders
Public order offences
Drug offences
Dishonesty offences including theft and fraud
Burglary
Anti-Social behavioural orders
Dangerous dogs
Assault
Arson and criminal damage
Motoring offences
Sexual offences
Serious crimes
Benefit fraud
Meet the team
Solicitors
Christopher Iain MacDonald BA Hons – Criminal Solicitor/Director
Christopher is the Director of IMS LAW and established Iain MacDonald Solicitors in 2001 after several years practising as a solicitor in a local law firm after being admitted in 1997. Christopher then oversaw the successful transfer and growth of Iain MacDonald Solicitors into IMS LAW limited in 2013 and is responsible for overseeing the running of the firm and is the head of the criminal and civil litigation departments.
Christopher deals with a range of criminal matters from Motoring offences to serious criminal offences and has duty solicitor status. Christopher is responsible for gathering evidence for client's cases in the Crown Court and liaising with expert Barristers in order to present our clients cases in the crown court and is widely regarded as a skilled, experienced and tactically aware lawyer. He appreciates that involvement in serious proceedings has consequences on each client's personal and professional life and therefore, structures his advice and support accordingly in a pragmatic and realistic, but understanding manner.
Iain is a keen cyclist and is involved in his local cycle club. He can be found most weekends cycling along Southport promenade giving Chris Froome a run for his money. He is a keen supporter of Liverpool football club and enjoys taking the family cockapoo for a walk.
Paul Potter LLB Hons – Criminal Solicitor
Paul has been with IMS LAW since 2014 after previously running his own law firms and was admitted as a solicitor in 1994. With over 25 years experience in legal practice, he has considerable knowledge of criminal law from dealing in a range of matters from Motoring offences to serious sexual offences.
Paul undertakes criminal matters in the magistrates courts, attends police stations along with our clients, has duty solicitor status and is also qualified to attend the crown court as a higher court advocate. Paul has an excellent history of achieving acquittals for his clients, always provides the best possible service for his clients and is extremely efficient when it comes to the preparation and presentation of each client's defence.
Paul spends his spare time socialising with family and friends and is an avid cinema goer along with his wife and grandchildren. He is fluent in German and loves taking regular trips abroad, especially to Germany where he visits family. He loves doing the daily puzzles and can generally be found in his local doing the Times daily crossword.
Legal Team
Lisa Hatton – Litigation Executive/Criminal Legal Assistant
Lisa has been with IMS LAW since 2006 when she undertook a placement with St Helens college and upon completion was asked to remain at the firm. She worked her way up from an office junior helping the team with administration and is now responsible for dealing with personal injury claims and assisting the criminal law department.
Lisa has built up a wealth of experience in personal injury claims and deals with all manners of accidents including road traffic accidents, accidents at work and public liability accidents. Lisa is adept at dealing with claims that have been issued via the court and has a great knowledge and understanding of all matters post issue.
Outside of work Lisa enjoys spending time with her children, socialising with family and friends and going on holiday for a well deserved break. Lisa enjoys interior design, and has shown herself to have a second career as a DIY enthusiast.
Kim Hatton – Litigation Executive/Marketing Associate
Kim joined the IMS LAW team in 2012 after working for several years as a graphic designer following completion of her digital graphic design degree at Huddersfield University. She assists the marketing department at IMS LAW, aiding in the overall objectives of the firm and is responsible for proposing and assisting the firm in developing and implementing exciting new ideas and selected marketing initiatives.
Kim is the first port of call for clients who have been involved in accidents and has years of experience as a litigation executive and progressing cases to successful conclusions. She is adept at developing relationships with clients and the support she shows during what can be a very difficult time for clients is immeasurable.
Outside of work Kim enjoys watching films, reading, listening to music (particularly Kate Bush), and enjoys being taken for a walk by her Chorkie Jess. She is an enthusiastic supporter of Manchester United.
Marketing Team
Melanie Clarke – Marketing Specialist
Having worked for several years as a Digital Marketer, Melanie brought her huge range of skills and knowledge to the IMS LAW team at the start of 2021. She oversees the Marketing department at the company, steering the direction of all new projects and identifying new ways we can provide outstanding support and information to our audience.
She works closely with the rest of the team, translating the often confusing and stuffy language of the legal sector into simple and accessible articles for our potential clients.
Melanie is a huge lover of horror films and collects a range of merchandise around the genre. She also is deeply passionate about music and enjoys attending gigs to see her favourite bands. Apart from movies and music, she spends as much time as possible out in the Yorkshire countryside enjoying the beautiful walks and landscapes.
Millie McDonagh – Marketing Assistant
While studying Creative Digital Media at St. Helens College, Millie developed a passion for social media and content creation, and so decided after she left she would look to pursue a career in Digital Marketing. She later went on to study at Liverpool John Moores and decided that university was not for her and she wanted to enter the workplace working for a local company that she could assist by utilising her skills. Millie has worked for IMS LAW since 2021 and is involved in assisting the marketing department to help create and deliver digital content for the firm's website and implement social media strategies.
"At IMS Law, I have the opportunity to do what I love each day and I feel extremely lucky to say that as a 19 year old. I am constantly learning and growing and am confident that IMS Law has given me the best start to my marketing career."
In her free time, Millie enjoys meeting up with friends and going out to eat. In more recent times with COVID 19 lockdowns, her love for film has resurfaced, and she has spent lots of time with family watching endless amounts of movies. Anyone who knows her can confirm how important music is to her, so something she is looking forward to as we approach normality, is being able to attend concerts again. Her taste in varies massively, but her favourite artist at the moment is The Weeknd.
Finance Team
Shirley Rigby – Legal Accountant
Shirley has years of specialist experience in dealing with local law firms and joined the team at IMS LAW in 2014. She is responsible for dealing with all accounting matters in the company, undertaking all of the complex financial work involved in the legal sector.
Shirley enjoys spending time with family. She has family in the USA and travels Stateside as often as possible to see them.
Why choose IMS LAW?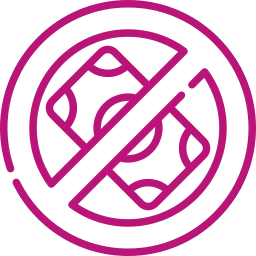 No win no fee. Guarantee.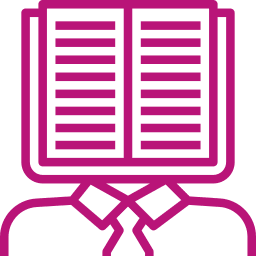 We're specialists in our area.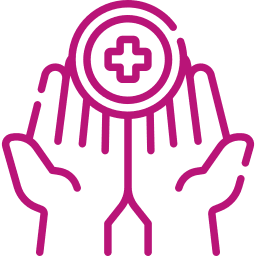 We put your interests first.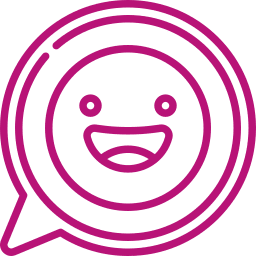 We're a friendly team.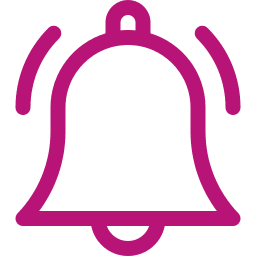 Regular case updates.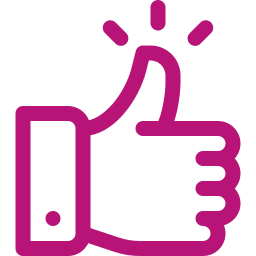 We get the best outcome for you.
Did you know?
At IMS Law we offer a free initial consultation and act on a No Win, No Fee basis in relation to personal injury claims as well as providing Legal Aid funding for any criminal law matters you may have. For whatever reason you require a solicitor in St Helens, we can help.
Call IMS now on 01744 612549 for a free, no obligation initial consultation. Our friendly team of specialists are ready to offer legal support.
Where to find us
Visit:
Mon to Fri – 9:00 to 17:00
IMS Law
Corporation Street, Saint Helens WA10 1SX, UK