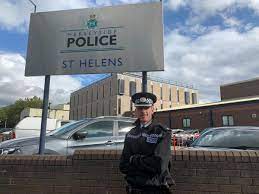 You may have recently been arrested by the Police or attended by voluntary arrangement at a Police station to be interviewed in relation to a criminal allegation.
Following on from that interview as is more common these days, you may not and people are not generally as far as we can tell antidotally charged straight away.
In fact more often than not they are either given a date with bail conditions or unconditional bail to return to the Police station pending further enquiry or released under investigation.
The difference between the two generally speaking is that where Police bail conditions are imposed, Police fear some substantial kind of risk following the initial investigation exists whereby they have to impose bail conditions to prevent the commission of further offences or prevent interference with witnesses. To achieve this aim and to limit any such risk, bail conditions are imposed.
If you don't agree with these bail conditions you can apply to the Court to have these conditions amended although your Solicitor will probably charge you to do so as it is probably unlikely covered by any provisions of the Legal Aid scheme.
The other way the Police deal with matters after interview is simply to adjourn the investigation indefinitely and advise that you are released under investigation. This means that they must at some stage inform you whether the investigation is concluded and no further action is contemplated or whether it is ongoing and they simply provide you with an update.
You can contact your Solicitor to have them chase the Police up on the state of the investigation.
When Police do serve a letter finalising the case, for example no further investigation, they do tend to state clearly in a  letter of confirmation that if any further evidence comes to light that the investogation can be re-opened and re-investigated. Therefore the person under investigation is not put into a position where they can entirely consider that the matter is concluded as would perhaps be the case say for example they have been charged and then acquitted of an offence at trial.
If you have any further queries in any event please do not hesitate to contact us about being released on Police bail or released under investigation.